Sep

Damn man. That's kind of a sweet headline. It's on topic, spells out a benefit, and has potentially two keyword phrases that might just rock the search Gods.
Damn ma'am. That headline bites. This is supposed to be an article about the joy of funny headlines and this one's 100% yuck-free.
Ain't life ironic?
I like funny headlines.
Doesn't everyone? Now, I'm not talking about those accidental blooper-type  headlines that are often clipped from news media, like "One-armed man applauds the kindness of strangers."
I'm talking about the quirky ones that subtly suggest this post could be worth my time.
Let's face it, with blog posts, you can only be so funny in your headline. In the case of a blog post, funny headlines function more like a set-up line. The story itself is the punchline.
I believe funny headlines have the stopping power it takes to engage a reader. They really don't crack you up. Rather, they get you to click. In the noisy world of online marketing, that's the goal.
So what I'm really talking about are headlines with just enough quirkiness, or irony, or playfulness, to stand out a bit.
There's a whole lot of copy catting going on in the blogosphere. On any given day, you're bound to find many posts serving up the usual how-to's about how to get more Twitter followers, do content marketing well, or even write great headlines.
As an author, you need to seize whatever opportunity possible to cut through the clutter. I try to do it with my sense of humor and as a reader, I gravitate toward writers who do the same.
Examples of funny headlines might be helpful.
I dug through a heap of blog posts I've written on the Feldman Creative blog, The Point, as well as articles I've penned as a guest blogger on some of the websites I contribute to. I've shared a list with you here today. If you like it, I'll do a sequel or two and feature funny headlines from other bloggers, advertising copywriters, reporters, and so forth.
Funny Headlines I: By Feldman Creative
I love when readers Tweet or write to me and tell me they LOL'd or thought my content is funny. That's engagement—and that's the goal.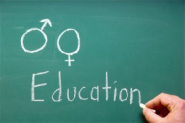 I was at church when I got the idea for this article. It's not as twisted as it may sound. You see, my wife and I went to hear psychologist, leadership consultant, and best-selling author Dr. Henry Cloud lead a marriage seminar. On day two, at about half past the second cup of coffee, we got into sex.
Mice aren't attracted to mousetraps. They're attracted to what you put on it. The same goes for websites. What are you putting on yours? Let's start with a dead mouse. When you run down to the hardware store to invest in a mousetrap, I'm quite sure you have a very clear idea of what you're trying to accomplish.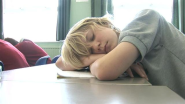 You're likely to find this blog post bleeping ironic. I'll tell you why and perhaps even shoo you away. You see, I'm a content marketing maniac. Really. I write, speak about, and earn a pittance actually doing content marketing. I do some form of it to promote my own company every day.

Traditional advertising diehards practically invented the two-martini lunch, but the old saps have been shun from today's meaningful marketing shindigs. To get their kicks, they mostly go to bonfire parties and burn their clients' money. Meanwhile, us new media maniacs are partying hard on content marketing. The cork's been yanked.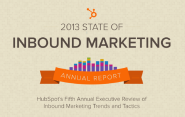 Barry Feldman HubSpot wrote the book on Inbound Marketing in 2010, literally. It's 215 pages of awesome insights. You need to read it. This week they published their annual inbound marketing report . It's 175 pages. You don't need to read it. I know you're not going to read a report that long.

Barry Feldman Vertical Response created an absolutely killer infographic, which examines time spent on social media by small businesses. Then, their CEO Janine Popick followed with a wonderful article published on Inc. com, "Where CEOs Spend Their Time (& Money) on Social Media," which made the rounds big time.

Her job is to generate traffic to the Verizon Wireless store. She has no props. Nor does she hawk an offer you haven't seen a million times. Sounds, pretty ho-hum, I know. But day after day, she's doing her thing on the well-traveled corner of Green Valley and Francisco and she calls a ton of attention to herself and the store.

Twitter is currently the 8 th most visited website in the world. The site ranks roughly 896,000 slots higher than mine (< shameless backlink to Feldman Creative dot com). So, as crazy as it might be to ignore it's positively bird-brained to neglect Twitter.

Ah, Twitter. Such a misunderstood little bird. Personally, er, professionally, I haven't been at it all that long. I too didn't understand what all the buzz was about. Now I do. And you know what I call those who have come and gone? Turkeys. And those that refuse to even try?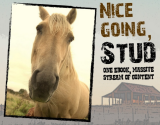 Content Marketing Institute and Marketing Profs collaborate annually to produce a heap of research findings they call "B2B Content Marketing Benchmarks, Budgets and Trends." This year's report just came out. ( Presented on SlideShare here.)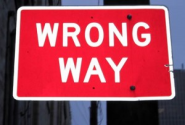 A click is a terrible thing to waste. So I went in search of best practices for making landing pages land leads.

On the first day of Twismas, my twu love sent to me A smartphone equipped with 4G.

You'll enjoy some of my favorite new words from this month's Content Marketing World conference in Columbus, Ohio. Sex with Data Whoa! When Mitch Joel, opening keynote speaker and author of Six Pixels of Separation , used this phrase just a little after 8 a.m.

Feb Know. Like. Trust. You know the formula by now. You like and trust it too because when you accomplish the holy trifecta you're well on your way to getting a customer and maybe even winning their loyalty for as long as the spell holds fast.
Read any funny headlines lately?
I'd love to have you share funny headlines you've read or written. Perhaps you've "favorited" a few on Twitter or another social network, bookmarked funny posts, or shared them with a bookmark website. Please share. Everyone's a winner at the laugh factory, right? Laughter is the best medicine.
> Download our free eBook, "Strike a Chord: Lessons for Making Your Web Content Resonate." There's some funny examples in there along with a series of suggestions for creating the kind of content you need for effective online marketing.